Thanks to the remote monitoring system, you can live view your facility on your PC, tablet and smart phones from anywhere on the internet and system allows you to intervene remotely. In case of any alarm, the system sends notification via SMS, E-mail, Fax.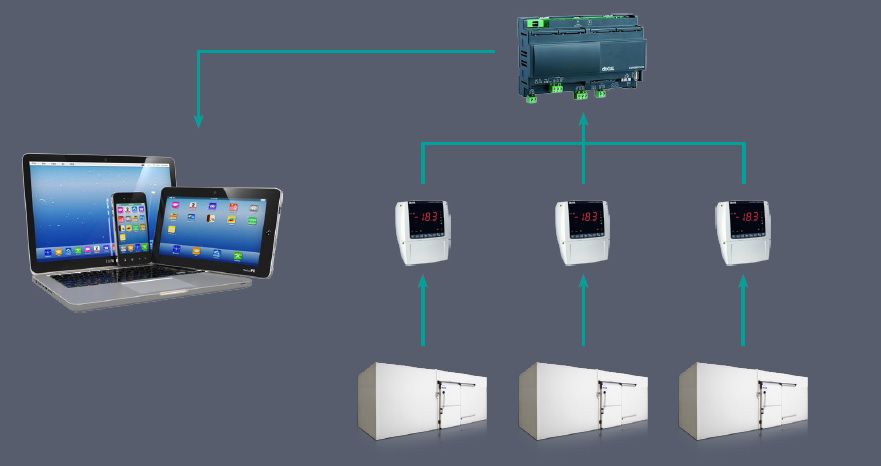 You can interfere with some alarm situations via your remote monitoring system, and you can fix the problem with a single remote motion.
You can also keep historical data about your cold stores and view this data with different reports and graphs at any time.
What are the benefits of Remote Monitoring System?
Allows you to check the temperature of all cold storages live
Allows you to take historical reports (graph, excel, txt)
Allows devices to be switched on, off, def, energy saving mode, key lock modes in a short way
Provides the possibility to change the parameter and all settings of digital thermostats
Provides accessibility to historical alarm records and monitoring online alarms and tracking.
Provides information via e-mail, fax, sms in case of any alarm
Provides possibility to check the device connection system
Allows ability to group digital thermostats