Insulated panels are used to isolate the Cold Rooms from the external environment. Cold Storage Panels are one of the most important points of the cold chain. TAMCOLD manufactures cold storage panels in accordance with international standards.


Panels are manufactured by injecting B1 FIRE SAFE CLASS (DIN 4102 FIRE SAFE)-certified, CFC-free polyurethane with a density of 42 kg/m³ at high pressure in between two polyester coated galvanized steel sheets which is 0.50 mm thickness.
The panels are produced male and female format that ensures perfect joining and interlock with a specially designed eccentric locking system. The lock system allows the panels to easy assembling and disassembling without damaging their structures.


Cold Room panels can be manufactured 60 mm, 80 mm, 100mm, 120mm, 150 mm and 200 mm thickness.
Panels are produced with 116 cm width and any desired length up to 13,5 meter.
Surface material of Wall and Ceiling Panel is made of polyester painted galvanized steel sheet painted (RAL 9002). Depending on requirement it can be PVC coated galvanized sheet or Cr-Ni (AISI 304 stainless steel).

Surface material of
Floor Panel
can be manufactured as two different options which are Plywood and Plywood + Cr-Ni (AISI 304 stainless steel). Plywood material is made of 1st class original birch wood with
10mm thickness
and non-slip surface with hexagonal pattern. Bottom surface of floor panel is made of polyester painted galvanized steel sheet painted (RAL 9002)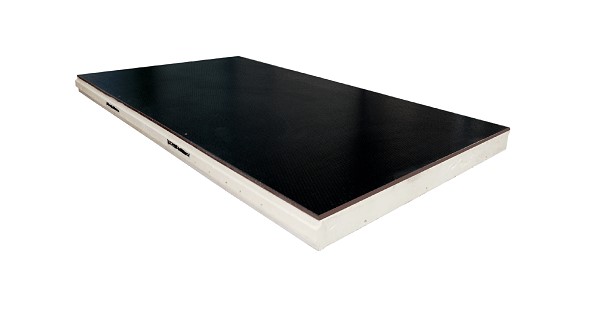 WHY SANDWICH PANEL SHOULD BE USED FOR COLD ROOM ?

Hygienic and anti-bacterial
Easy to clean
Energy saving according to other insulation types
Easy to assemble and disassemble
High Strength
Longevity
Indication of Panel Applications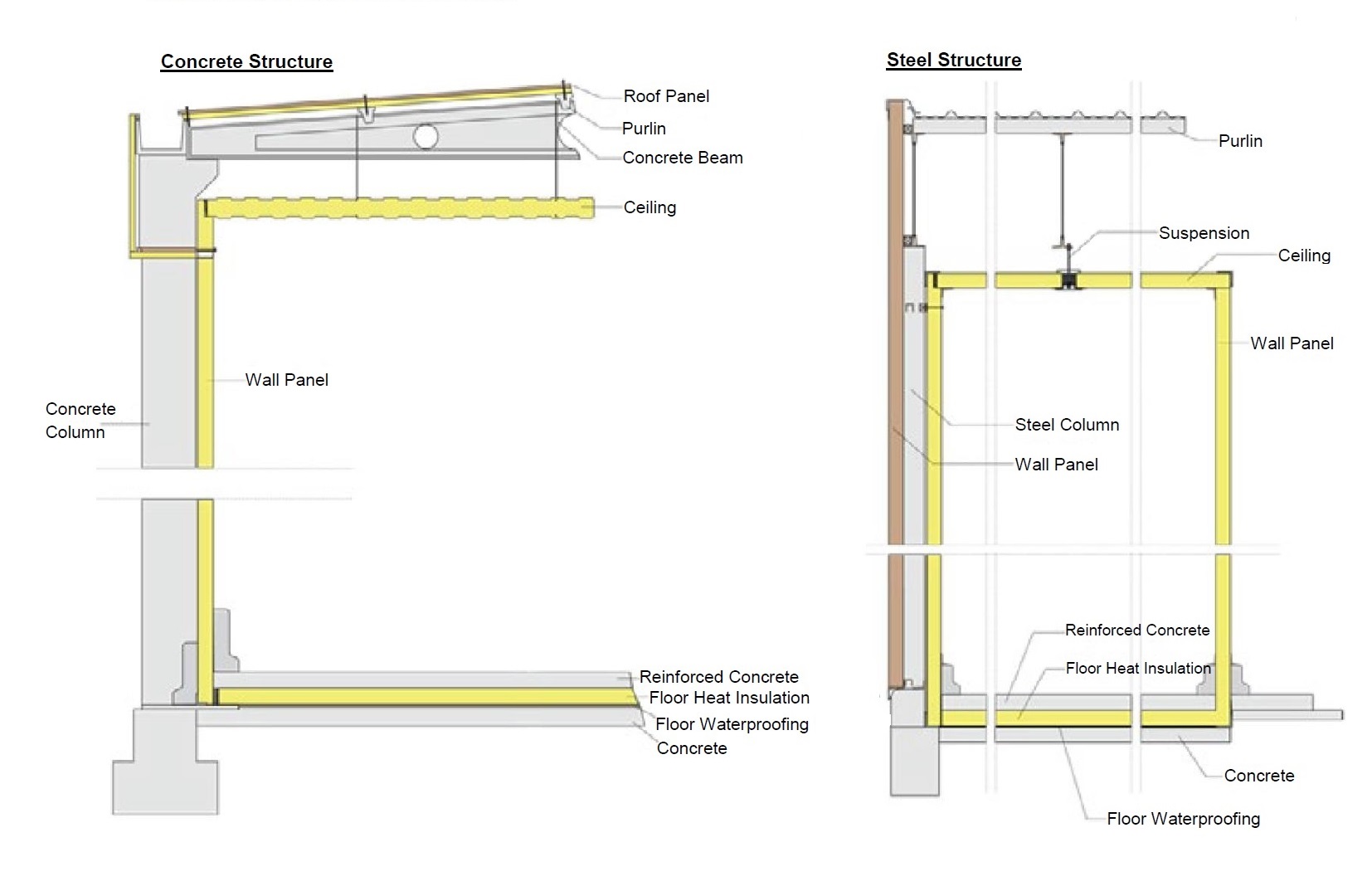 WHAT ARE THE ADVANTAGES OF USING INTERLOCKING COLD ROOM PANELS ?


In case of using interlocking panels for cold room, two panels are joined together with eccentric locks in short intervals hence more robust cold storage is built. Panels are less affected from external hits or strikes.
Using Unlocking Panels cannot be tight enough that causes heat loss and therefore more electric consumption. Hence, it is important to avoid use of unlocking panels due to insulation and durability.
As the Panel Joints are provided with eccentric locking system, it is very simple to disassemble and assemble. This make it is easy to move cold room from one place to another if needed.
Panel Joining & Locking Details